Theresa May fights on as rebellion against draft Brexit deal stalls
Theresa May appears to have secured her immediate survival in 10 Downing Street as a rebellion against her leadership stalls.
During a tumultuous day, Michael Gove, Penny Mordaunt and Liam Fox chose to stay in the cabinet while the number of dissenters publicly handing in letters of no confidence only reached 21.
Forty-eight are needed to trigger a Tory leadership contest.
It has been one of the most difficult 24 hours of Mrs May's premiership and, according to Sky sources, she held a conference call with hundreds of Conservative constituency leaders during the afternoon in an attempt to persuade them to support her.




Meanwhile, she has been rebuilding her cabinet.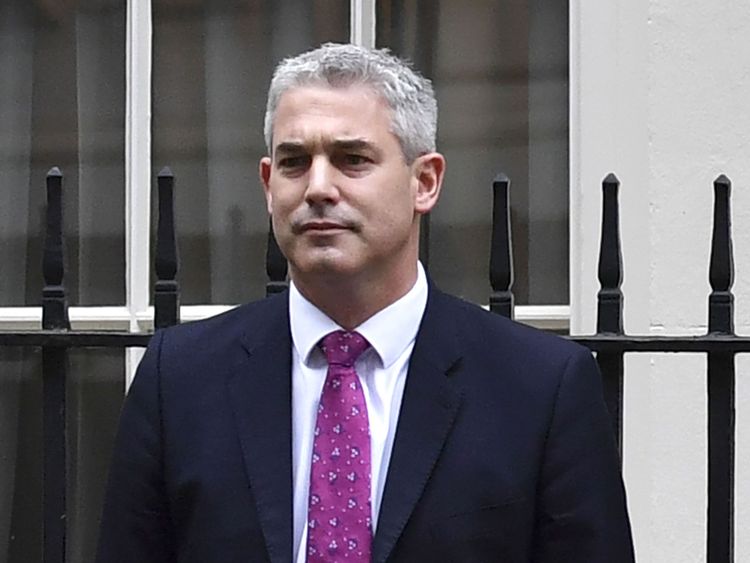 She has a new Brexit secretary in Stephen Barclay and longtime ally Amber Rudd is back at the top table, heading up the department for work and pensions.
The prime minister was boosted by the decision of top Brexiteer Michael Gove to remain in her cabinet.
The environment secretary was understood to have previously been considering whether to join others, including Dominic Raab and Esther McVey, in walking out of government in protest at Mrs May's draft Brexit agreement.




The threat of an immediate challenge to her leadership of the party appears to have diminished, with Conservative backbench Brexiteers rowing back on expectations a confidence vote in Mrs May would soon be triggered.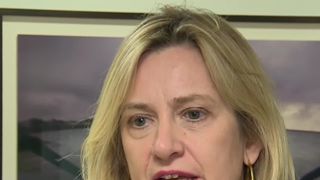 Ms Rudd urged Tory colleagues sending in letters of no confidence to "think again".
She said: "This is not a time for changing our leader. This is a time for pulling together, for making sure we remember who we are here to serve, who we are here to help: that's the whole of the country.
"I worry sometimes colleagues are too concerned about the Westminster bubble rather than keeping their eye on what our job is – to serve people."
Despite more Tory MPs publicly declaring on Friday they had submitted letters of no confidence in the PM's leadership, there were mixed claims over whether there are the 48 letters needed to prompt a vote.
Former Brexit minister Steve Baker, who has submitted a letter himself, claimed – by his count – there was "a little over 48" letters.
However, he later said it was "much more likely" the threshold would be reached next week, with 1922 Committee chairman Sir Graham Brady – who would organise any confidence vote – the only person who knows for sure.
Force leaders to debate on TV
60,000 people have signed our petition – have you?
Sky's deputy political editor Beth Rigby said: "There is a little bit of chatter around that people think Sir Graham Brady might have the number – but he can choose to announce this confidence vote at a convenient time, and he might do it on Monday – that's what some of the assumptions are."
She added: "It's very telling that all the whips were called back to Westminster, no doubt to hit the phones.
"What we're really seeing is this Tory civil war that's been running for a couple of years has really erupted now and you are seeing proper division between No 10 and some of May's supporters and the Brexiteers who have decided they can't just change the policy, they really do want to change the leader."
Labour MP Angela Eagle quipped Conservative Brexiteers were suffering from "premature evacuation" in their efforts to topple Mrs May.
Cabinet Office minister David Lidington, the prime minister's de facto deputy, also told Tory rebels to withdraw their letters as he warned Mrs May would win any confidence vote "handsomely".
After the resignations of Dominic Raab as Brexit secretary and Esther McVey as work and pensions secretary on Thursday, there were suggestions further ministers could quit Mrs May's government.
However, further resignations from the prime minister's top team were stemmed by Mr Gove declaring his support for Mrs May, despite turning down an offer to take up the vacant position of Brexit secretary.
Speaking outside his departmental office in Westminster, Mr Gove said he was "looking forward to continuing to work with all my government colleagues and all my colleagues in parliament in order to make sure we get the best future for Britain".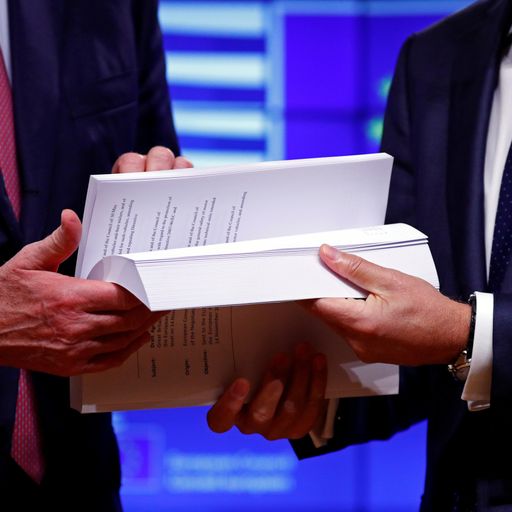 Draft Brexit agreement in detail: What you need to know
All the draft Brexit agreement details, from what will happen to Northern Ireland to whether UK citizens can remain in the EU.
It later emerged the remaining pro-Brexit cabinet ministers – including Mr Gove – had agreed to stay in cabinet with the aim of altering Mrs May's Brexit plans from inside government.
The group also includes Leader of the House of Commons Andrea Leadsom, International Trade Secretary Liam Fox, Transport Secretary Chris Grayling, and International Development Secretary Penny Mordaunt.
Dr Fox also pledged his support to Mrs May on Friday, while he warned Tory Brexiteers "a deal is better than no deal" in a marked departure from the prime minister's usual refrain that "no deal is better than a bad deal".
He told Sky News: "This is a time where we have to take a deep breath and we have to think what is in the national interest.
"It's a painful process. As the prime minister has said, she shares many of the reservations that have been put out there.
"But, ultimately, the question is can we get a deal that sticks? Can we get a deal that's in the national interest? Can we deliver Brexit?"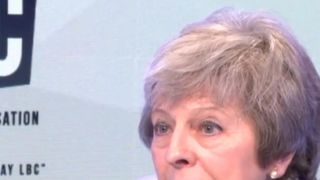 The prime minister began her day with an appearance on LBC Radio as she launched a fightback against the fierce criticism of her draft Brexit agreement.
Despite the DUP joining the backlash against her blueprint for a divorce deal, Mrs May insisted she the Northern Ireland party, who prop up her minority government, are still working with her Tory party.
The prime minister also played down suggestions she could allow her MPs and ministers a free vote on the Brexit deal in the House of Commons, stressing "government policy is government policy".
Ms Mordaunt is reported to have pushed Mrs May to allow the cabinet to discard collective responsibility when a Brexit agreement comes before parliament.
As well as the appointments of Mr Barclay and Ms Rudd, who had resigned as home secretary earlier this year amid the Windrush scandal, Mrs May also handed out three junior ministerial roles.
Remain-supporting Stephen Hammond, who was sacked as a Conservative vice-chair last year for rebelling on key Brexit legislation, was appointed a health minister to replace Mr Barclay.